What We Do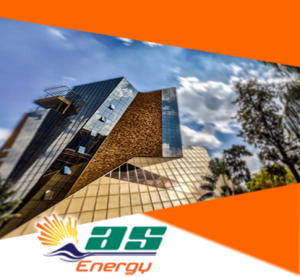 AS ENERGY LIMITED is a petroleum importing, exporting and retailing company that operates from its base in Kenya and provides quality service in the region and is at par with its competitors in the petroleum industry. The company operates from its head office in Nairobi, an ultra-modern offices located on the 7th floor of Geminia Plaza, Kilimanjaro Avenue, Upper Hill, Nairobi.
We provide a wide array of fuel related services from simply delivering quality fuel products, mobile onsite fleet fueling and providing onsite storage tanks.
Our Staff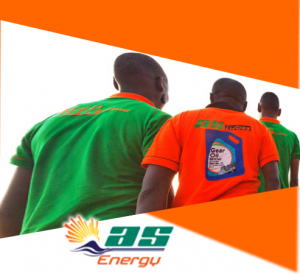 Our knowledgeable staff will help solve even the most difficult refueling tasks. They are trained to handle everything from the smallest to the largest of customers. We have the ability to fill anything from a small emergency generator to a multi-site customer with large storage facilities.
We have a dedicated fleet of trucks operating 24 hours 7 days a week throughout the states region. Every unit is equipped with an onboard global positioning service (GPS) to track and expedite every fuel delivery.
Our Mission
Our mission is to provide dependable and quality supplier of petroleum products to our customers in the most cost effective way. We endeavour to provide our products and services in a comprehensive and cost-competitive manner, while providing our customer care and diligence.
Our Vision
To be one of the leading importers and distributors of petroleum products in Kenya and the entire region.
Our Core Values
Teamwork  
Effective team of experts bonded by strong relationships, Respect and Sharing to bring the best support to our customers.
Strategic Vision
Using our knowledge to stay ahead of your needs, and keep you ahead of your competition.
Technologically Adept
Complementing our people skills with a practical application of cutting-edge technology for more efficient and effective delivery to you in a timely manner.
Client Focus
Making our relationship with you and our desire for your success and satisfaction the centre of everything we do.
Our Quality Policy
To build a solid base with flexible policies and systems that allows for creativity and growth in order to create an environment for innovation and development.
To deepen the meaning of quality to each member of the company regardless of his/her job description.
To progress the standard level of commitment to customers in fulfilling their demands.
Satisfaction of client needs with high level of product quality, professional integrity and market understanding.
To be a one stop shop for quality services and products to our clients and deliver the package In a timely and most efficient way.